intuitive Stories of Inspiration
Grandma Dixie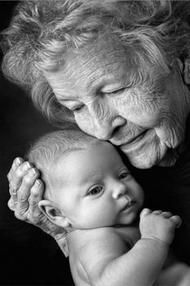 Loosing someone who was close to you can be difficult. Every person responds to the death of a loved one differently, sometimes making choices that are not in their best interest. This story reminds us that our loved ones who have transitioned to the other side are ok and looking after us on the other side.
A woman in her middle twenties was in a recent car accident when she came in to see me. She mentioned she moved to Denver Colorado within the last year and half. She continued to share with me that her grandmother who she was very close to passed away recently. Moving to a new state, losing her grandma and troubles with her boyfriend left her feeling like she couldn't make decisions. She said that she felt like she was in a "dark place"
Once she mentioned her grandma had passed, I began to feel the presence of a woman who had medium length curly hair and very funny. She was making me laugh. I shared with my client if that meant anything to her, she responded by saying" That is my grandma." Grandma continued to talk and talk about everything, on and on, we both were laughing. Grandma changed her light hearted tone to a serious one. I relayed what grandma was saying…my clients mom, her daughter had a lot going on (problems, I wasn't getting what kind of problems). These problems existed while raising her daughter.
My client agreed, and mentioned she wasn't close to her mother, but was extremely close to her grandmother.
Grandma came through to let her know that she is still watching over and protecting her. It was ok to move forward and to make decisions.
My client mentioned at the end of the session how helpful it was to hear from her grandma and she felt she could now move forward after her passing. She also told me that her grandmother was always the one who helped her through tough patches growing up, since she passed, she felt lost until our session.
Reminder: We always are being looked after even on the other side
| | |
| --- | --- |
| Previous Stories: | Mom to Be |
| | The Unknown is a Wonderful Place to be |